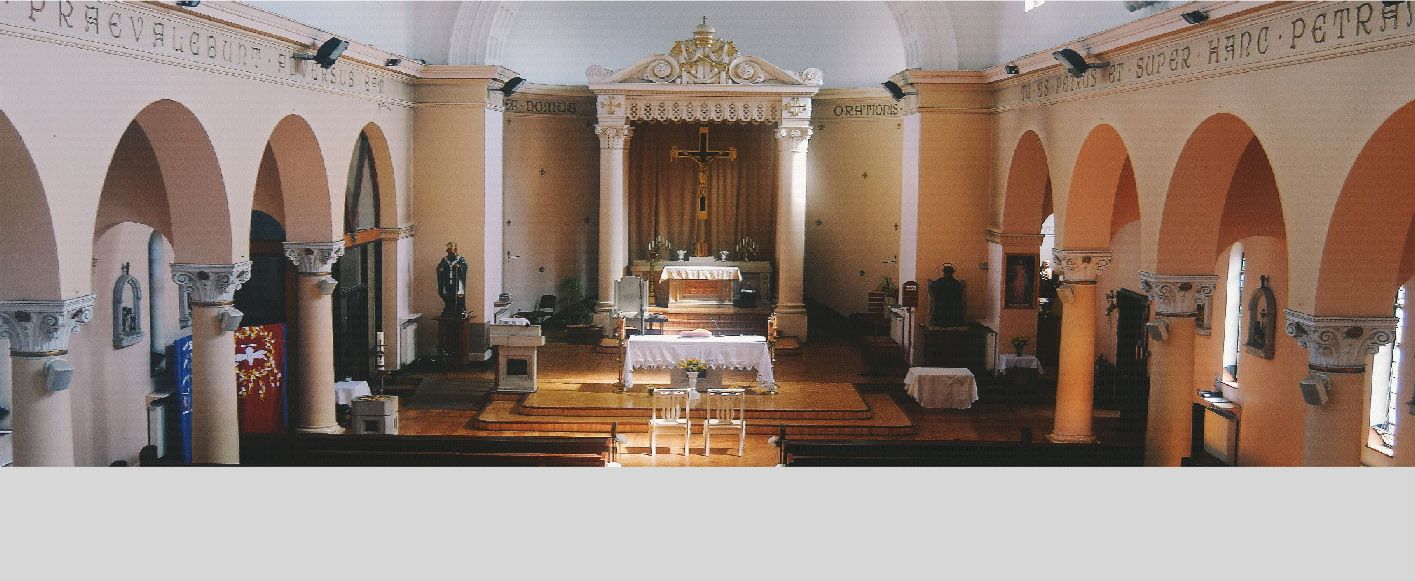 CATHOLIC PARISH OF ST PETER DAGENHAM
Diocese of Brentwood Served by Missionaries of Our Lady of La Salette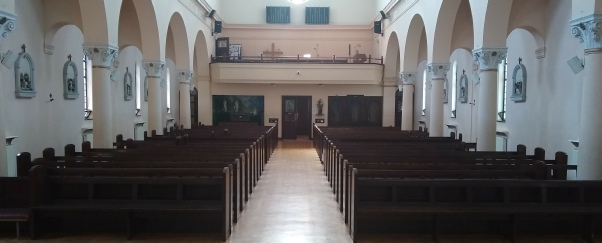 PARISH PRIEST
parishpriest@stpeterdagenham.co.uk
Assistant Priests
Fr Augustyn Hamielec MS
Fr Andrzej Wierzba MS
***
Parish Admin/Hall hire & General Enquiries
NOT AVAILABLE NOW
Contact:
020 8595 1227
Email:
dagenhamstp@dioceseofbrentwood.org
Address:
The Presbytery,
52, Goresbrook Road, Dagenham
Essex RM9 6UR
***
Assistance can be provided upon request
to persons with disabilities at mass.
***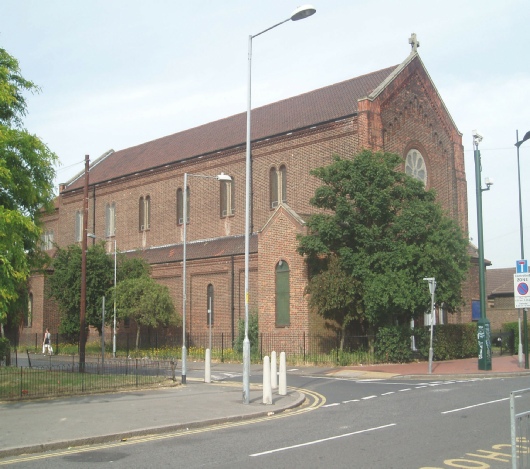 SUNDAY 9th August 2020
19th Sunday in Ordinary Time (A)

FROM SATURDAY 4th JULY
THE CHURCH IS OPEN FOR MASS
Face coverings will be mandatory in Places of Worship from Saturday 8th August 2020. All those who are attending churches must wear a face covering unless they are exempt from doing so. This is for the good of all who gather in the Church for Mass as it is an enclosed public space where there are people from differing households who they do not normally meet.
A Message from the Metropolitan Archbishops
of the Catholic Church in England
Mass Readings https://universalis.com/
LATEST NEWS
Masses are celebrated at usual time.
(Maximum 70 people - Face covering Compulsory)
1. The obligation to attend Sunday Mass remains suspended. Please stay at home if you or someone you live with starts to show symptoms: a high temperature, a new, continuous cough, a loss of, or change to, your sense of smell or taste or you have been in contact with someone who has the virus.
2. Please sanitise your hands as you enter and leave the church. Alcohol hand gel will be provided at doors. The toilets will not be available.
3. Only 70 people can attend Mass at St Peter's. Where possible the 2 metre social distancing requirements should be applied. It is possible to go to '1 metre with risk mitigation' where, and only where, '2 metres is not viable'. For a church, if people are to be spaced more closely than 2 metres apart, there would need to be the compulsory face wearing of face coverings (please to not forget one). Members of the same household can sit together.
4. No altar servers will be needed since gifts will be kept at the altar area.
5. Children under 16 years should be accompanied by their parent or other responsible adult.
6. There will be no singing during the Mass, no offertory procession and bidding prayers. There will be no collection. For donations there will be baskets available at the exit.
7. Holy Communion will be distributed only under one kind (i.e. the Host).
It is vital that you follow the guidance of the Stewards who will direct you. You will only be able to receive Holy Communion on the hand. When you receive Holy Communion do not say 'Amen' aloud.
SUPPORT US
Online donation facility is now available, and can be accessed via the Diocesan website.
https://www.dioceseofbrentwood.net/donations/
If you prefer to pay directly to Our Parish account, use the following details:
St Peter's R.C. Parish, Sort Code 40-13-22, Acc. No. 61280856. (Gift Aid Declaration and Standing Order Mandate forms can be downloaded here:
Standing Order Mandate Gift Aid Declaration
Please complete and return to Our Parish Office
Thank you very much for your support.